Bakeries Endless Wool Belt/Bakeries Endless Wool Belt
Endless wool belt for dough molder bakeries also called dough bakery endless belt / food handling wool (bread) felt. It is suitable for bakery machine,dough moulder machine and other food industry machine. Endless wool felts and tubes, open felt are made of 100% wool.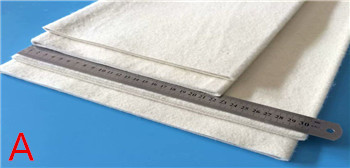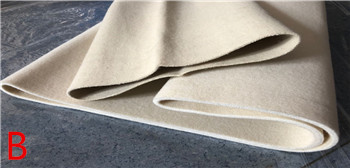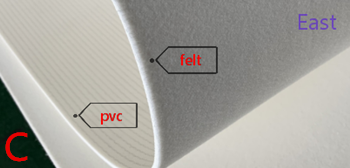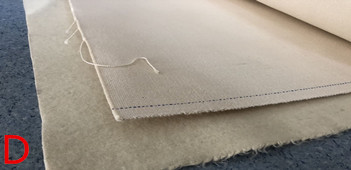 A:
Without splice,Endless woven and milled
100% wool natural
Temperature-resistant up to 190° C
Weight: approx. 1300 g-1800g /m2
Thickness Approx. 3mm & 5mm
Feature:Repels and does not stick dough
B:
Endless wool/polyester felt can be requested for moulding belts with wet processing and dough processing non-stick,grease resistant,washable.

Width (circumference): 1100mm to 9000mm
Length: 400mm to 2200mm
Highest temperature to 190° C
Weight: approx. 1600g -2800g/m2
Thickness:3mm,5mm,6mm,8mm
Feature: Wool felt belt with strong polyester support, max. elongation 1% tear strength 144 dN/c, Force for 1 % elongation 11 dN/cm
C:
PVC felt belt,food felt PVC conveyor belt covered conveyor belts to suit food industry applications,meet food bakery handling requirements.

Feature: Bottom pvc and Surface polyester feltombined with the respective strengths of PVC and felt, wear-resistant, strong, soft surface. Can be made endless or connect with fasteners.

Whole thickness: 3.0mm
Surface coated thickness: 1.0mm
Weight :2.9kg/sqm
Maximum width: 2200mm
Elongation 1% force 10N/mm
Working temperature: 80℃
Minimum pulley diameter 80mm
D:
Open size wool belt: piece wool belt used as a cushion, oil-proof, non-slip, hygienic, 1.5mm - 600g/m2; 2mm - 800g/m2
Bread fermented cotton belt: 300-600g/m2, as a padding for Oil-proof, non-slip, hygienic.