Bakeries Endless Wool Belt/Bakeries Endless Wool Belt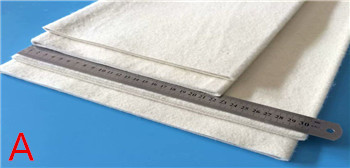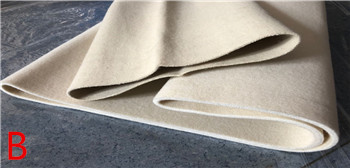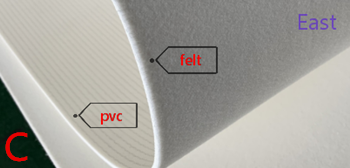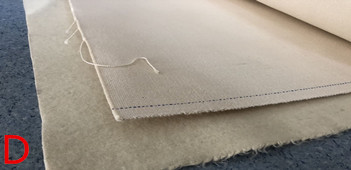 A:Without splice,Endless woven and milied 100% wool natural
Woven from 100% Australian wool, tightly stitched, high density and high temperature resistant.Smooth surface, not easy to wear, long service life. It is often used in food processing machines such as biscuit machine and bread machine. It is clean and hygienic and has good transportation effect.
Dimensions can be customized.
Tenperature-resistant up to 190℃
Weitht:11330g-1800g/㎡
Thickenss Approx:3mm&5mm
Feature:Repels and does not stick dough
B:Endless wool/polyester felt can be requested for moulding belts with wet processing and dough processing non-stick,grease resistant,washable.
Smooth surface, oil and high temperature resistance, long service life, not easy to damage, easy to use.
Width (circumference): 1100mm to 9000mm
Length: 400mm2200mm
Highest temperature to 190℃
Weight: approx. 1600g -2800g/m²
Thickness:3mm,5mm,6mm,8mm
Feature: Wool felt belt with strong polyester support, max. elongation 1% tear strength 144 dN/c, Force for 1% elongation 11 dN/cm
C: PVC felt belt,food felt PVC conveyor belt
covered conveyor belts to suit food industry applications,meet food bakery handling requirements.
Clean, no odor, in line with food hygiene standards, easy to clean, high transport efficiency.
PVC felt belt good elasticity, no deformation, no pollution, do not affect food safety, light and durable, suitable for food industry or food transportation
Feature:Bottom pvc and Surface polyester feltombined with respective strengths of PVC and felet,wearresistant,strong,soft surface. Can be made endless or connect with fasteners.
Whole thickness: 3.0mm
Surface coated thickness: 1.0mm
Weight :2.9kg/sqm
Maximum width: 2200mm
Elongation 1% force 10N/mm
Working temperature: 80C
Minimum pulley diameter 80mm
D: Open size wool belt
piece wool belt used as a cushion, oil-proof, non-slip, hygienic, 1.5mm - 600g/mpm - 800g/m².
The opening is hand woven, more solid, suitable for bread fermentation machinery.In line with food hygiene and safety, clean health, anti-skid anti-oil, dry, high efficiency, non-stick.
Bread fermented cotton belt: 300-600g/m2, as a padding for Oil-proof, non-slip, hygienic.