for dyeing and finishing calender machine. Calender machine blankets are used to ironing the fabric after wetting and drying to ensure that no marks remain on the knitted fabrics, leaving them evenly decatized and ironed,ensures an excellent handle.
Calendar endless blankets with a girth ranging from 1.5 m to 4.8 m, and a width from 1.6 m to 2.8 m. Thickness (mm): 6.0 – 12.0

Our calender machine felts Compactor proess in high temperature,fabric come out soft and smooth.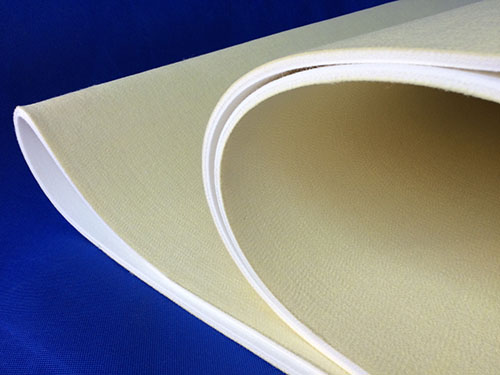 Nomex(aramid) calender felt or polyester calender felt, nomex(aramid) polyester calender blanket felt all should be used in humid environments. We use high quality polyester and aramid as raw materials to avoid any hydrolysis.

[Click

here

to watch the Video of calendering felt working...]
inquiry